This post may contain affiliate links. Please read my disclosure policy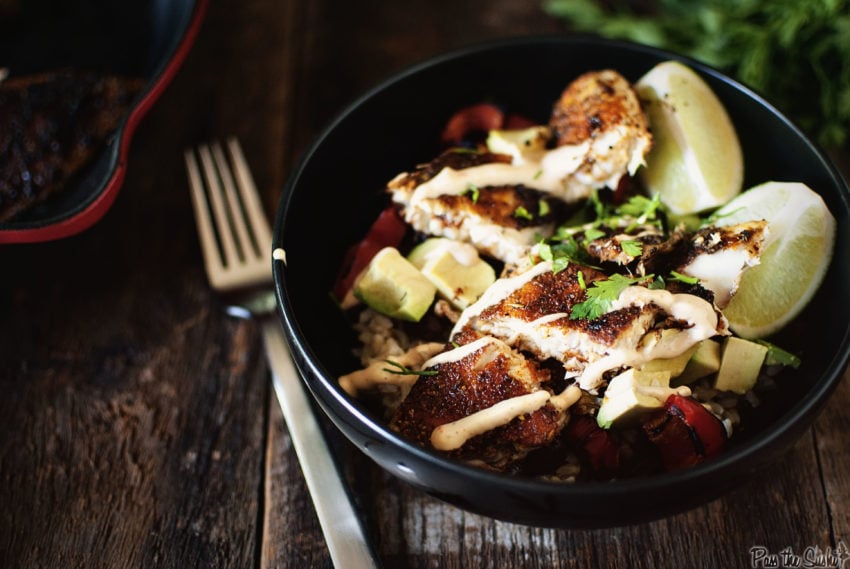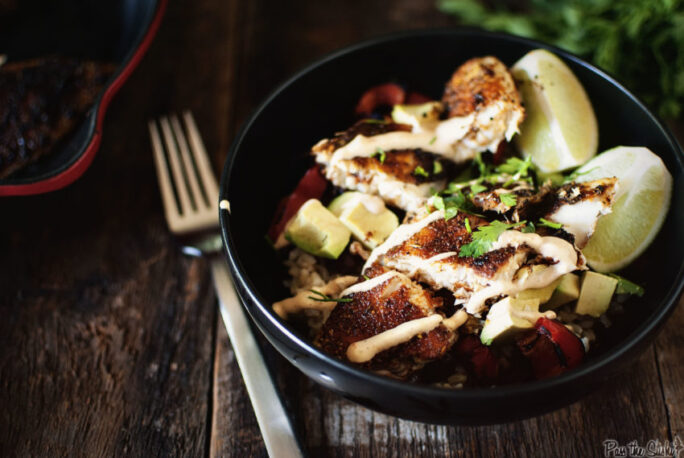 Sometimes you just have to turn up the heat. And I mean, crank it. Turn off the ac, and live a little old-school with sweat breads running down the side of your glass, ice cracking and the hum of the fan being the only thing to break through the thickness. Those are the perfect days for the deep smoky heat and sizzle that blackening brings. And these healthy blackened tilapia bowls fit the bill for those nights just fine.
Crank the heat, we can take a cold shower later.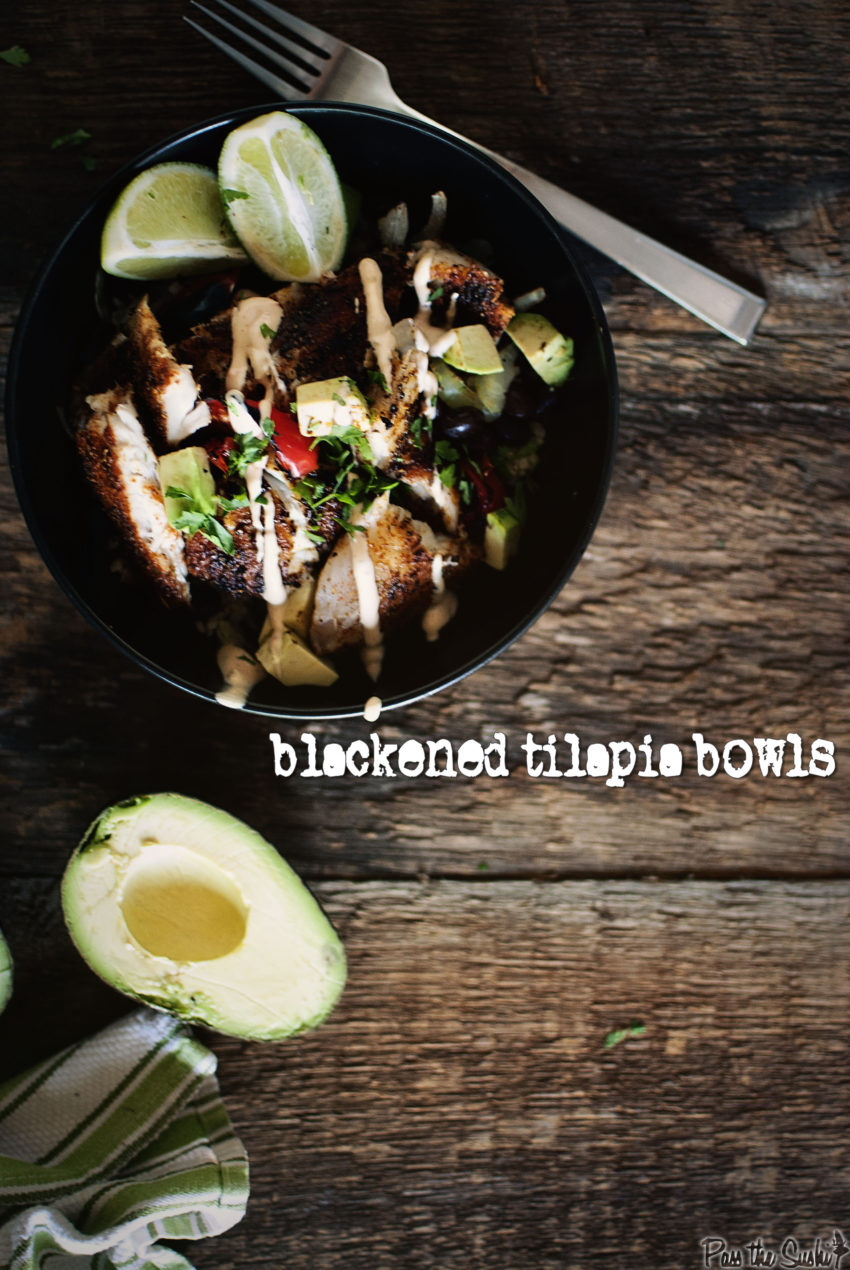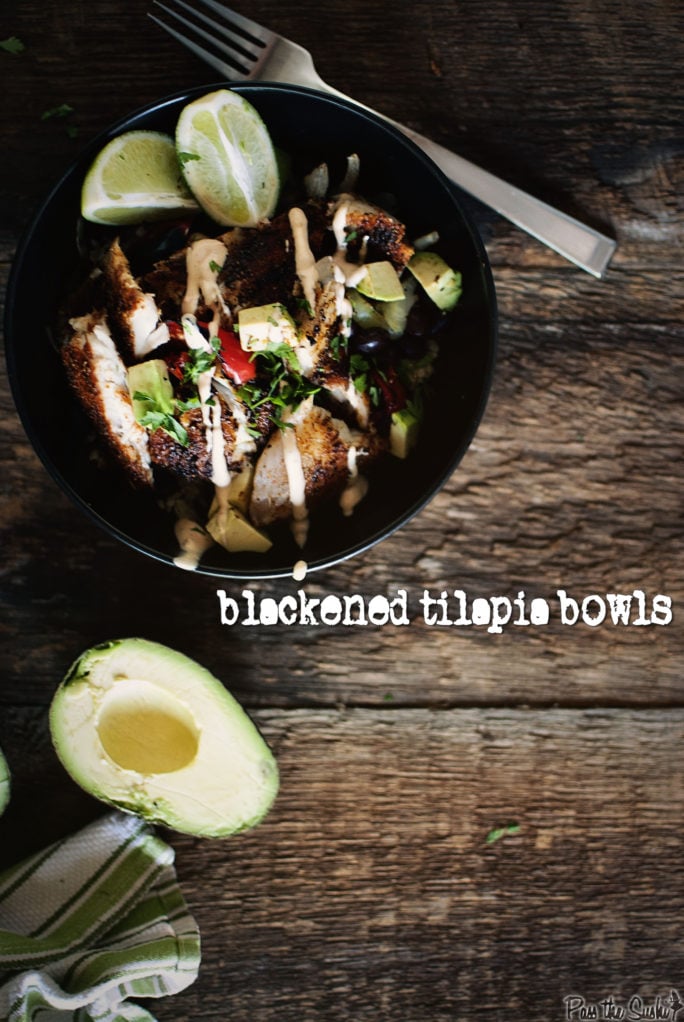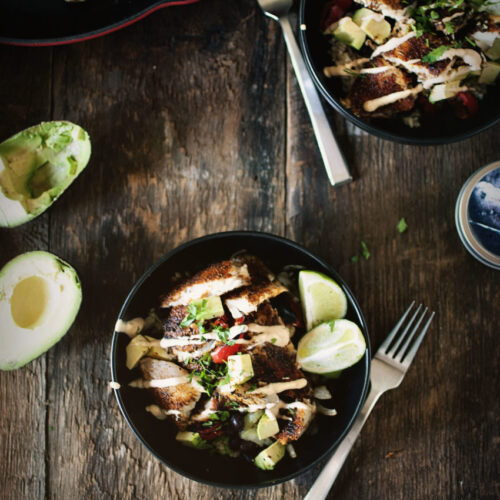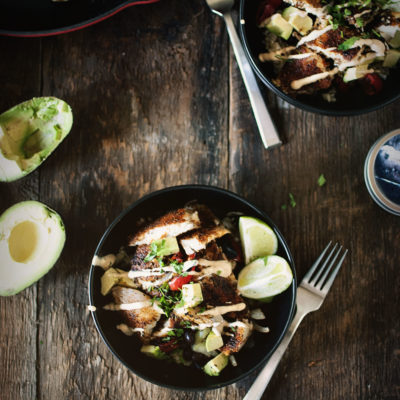 Ingredients
4

tilapia fillets

2 to 3

tbs

blackening seasoning

1

tbs

butter

1

onion

sliced

1

red bell pepper sliced

olive oil

1 15

oz

can black beans

drained and rinsed

1

cup

cooked brown rice

avocado sliced

fresh cilantro snipped

Chipotle sauce
Instructions
Heat a heavy bottomed skillet over medium high heat until smoking. Open a window unless you have a killer exhaust system. Preheat your grill to medium (alternatively, if you have a gas stove, you can just use the cook top)

Pat the tilapia dry and rub with a heavy coating of blackening seasoning. Melt the butter in the preheated pan. When the foam subsides, lay the fish in and let cook, undisturbed for 2 to 3 minutes. Flip and cook 2 to 3 minutes longer, until fish is cooked through, and flakes with a fork. Remove from heat and cover with foil to keep warm.

Meanwhile, brush the sliced pepper and onion with a thin coat of olive oil. Char on the grill 3 to 4 minutes per side, until strong grill marks appear. Flip and grill 3 to 4 minutes longer.

Serve the blackened tilapia over brown rice and beans with charred onions and peppers. Top with cilantro, avocado, and a touch of chipotle sauce.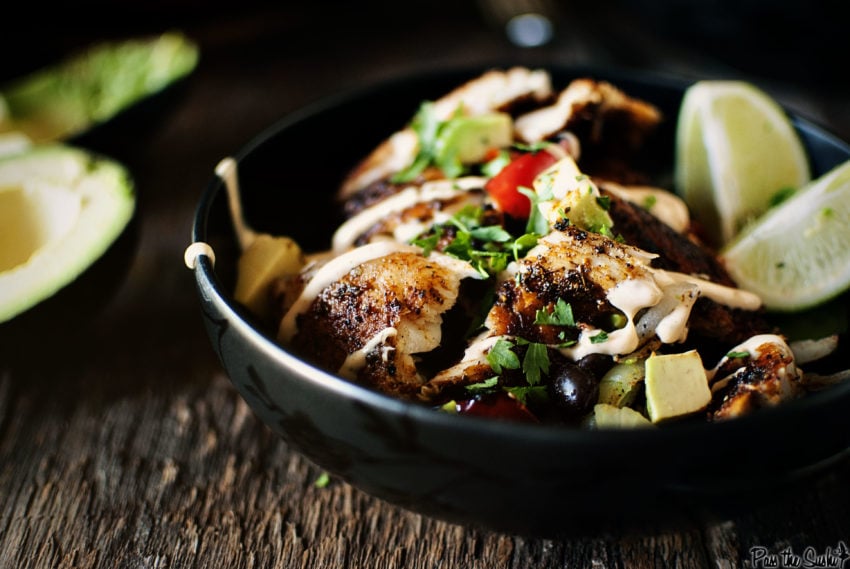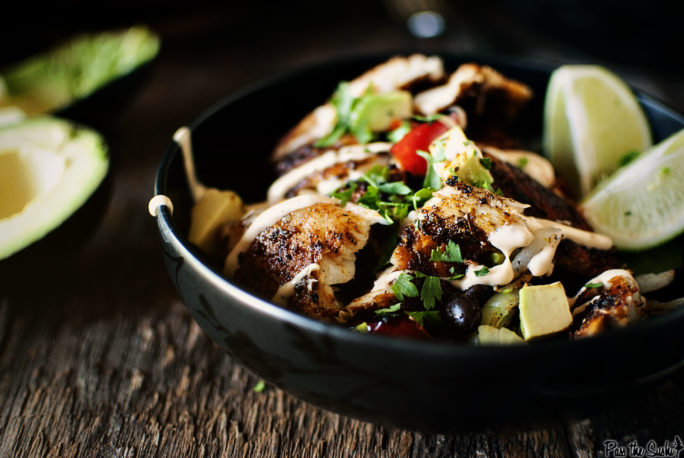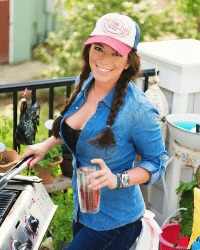 Hey, I'm Kita, the Meat Maven, outdoor junkie, campfire connoisseur, adventure-seeking and world traveled recipe developer and photographer behind GirlCarnivore.com. My mission is to break down savory eats and inspire you to get a little grit under your nails while having fun with your food. READ MORE