Sweet potatoes are super healthy. And pork will make me smile any day. This meal is going to have you hoping for leftovers at every smoke-fest.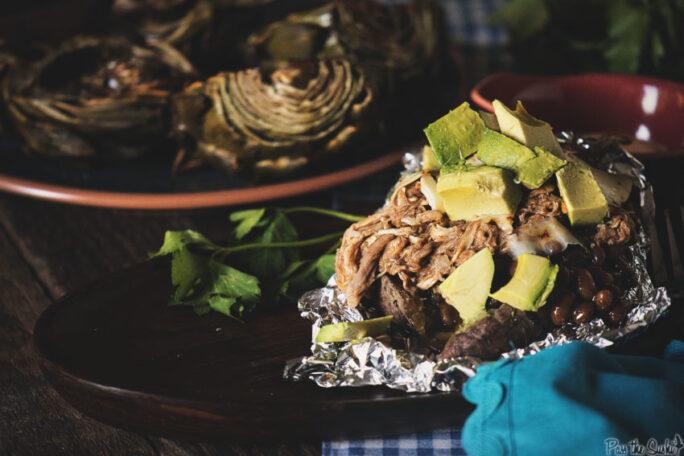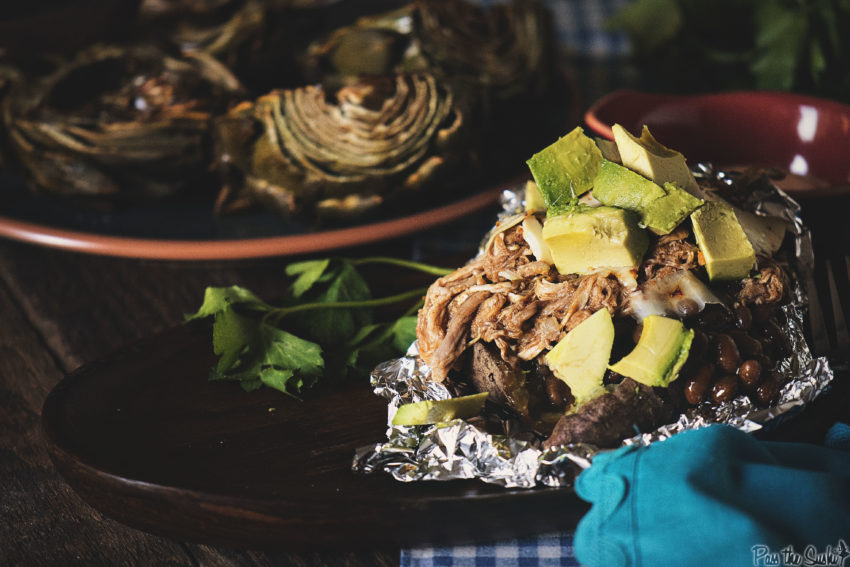 A Sweet Potato stuffed with BBQ pork, beans, avocado, and cheese. Do I have your attention? I thought so.
Barbecue shouldn't be 'pretty'. It should be sexy, in that dirty, I'm about to have a great time kind of way. But pretty. Oh heck no. This isn't a photoshoot with some Carl's Jr girl rolling about on the hood of my limited edition Chevy. Please, my car couldn't handle that sort of action. This BBQ Pork Stuffed Sweet Potato Pile is exactly what I am talking about. Sure, it's not supermodel hot when you are looking at the line up of Photoshoped magazine covered and dinner ads, but damned if it's not exactly what you needed for your next primal barbecue craving.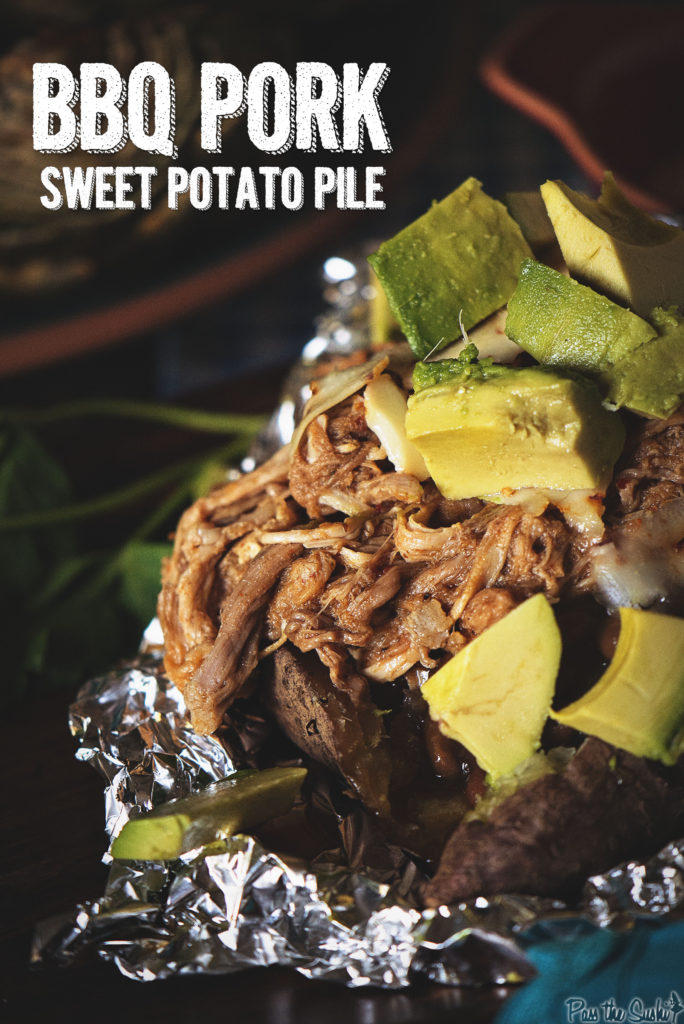 Get excited, you're about to get a little dirty.
I am all about using my leftover BBQ to make something even better than the original recipe. Check out these for some leftover inspiration!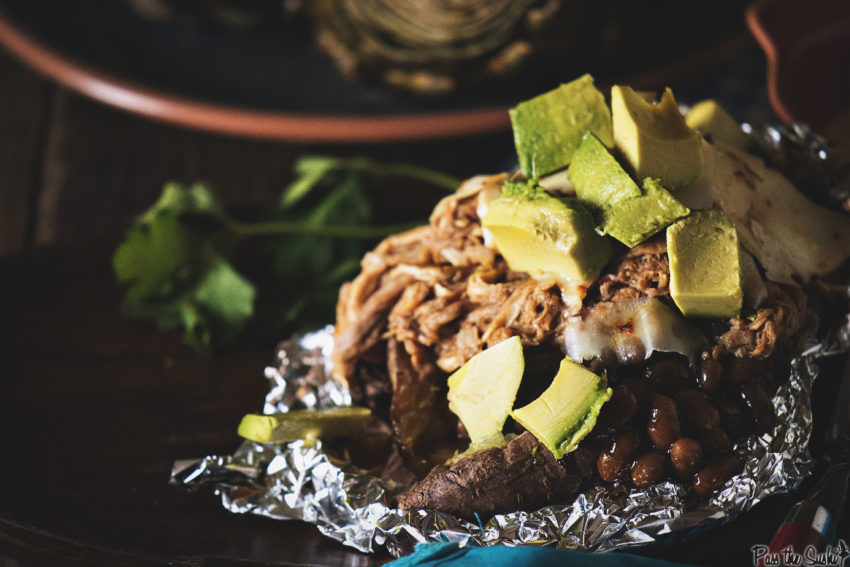 If you've tried my BBQ Pork Sweet Potato Pile Recipe or any other recipe on GirlCarnivore.com please don't forget to rate the recipe and let me know where you found it in the comments below. I get inspired by your feedback and comments! You can also FOLLOW ME on Instagram @girlcarnivore as well as on  Twitter and Facebook.
BBQ Pork Stuffed Sweet Potato Pile
Ingredients
2 to 4

sweet potatoes

1

tbs

olive oil

1 to 2

cups

leftover pulled pork

warmed

1

cup

prepared baked beans

½

cup

bbq sauce

2 to 4

oz

chipotle cheddar cheese

1

avocado diced
Instructions
Preheat the oven to 375 degrees F. Wash the sweet potatoes and poke them several times with a fork. Wipe with olive oil and wrap in aluminium foil.

Bake the sweet potatoes for 45 minute to an hour. Remove from the oven and let cool until safe to handle.

Slice the sweet potatoes open and top with beans, pulled pork, barbecue sauce, chipotle cheese, and diced avocado. Serve with a fork and napkins.