Dad works hard all year long for the family, so when it comes to a day designed just to celebrate the guy who taught you how to string a lure, tie a knot, fix the car, or call the mechanic, you should start it off strong with a Father's Day breakfast that shows him how much you care.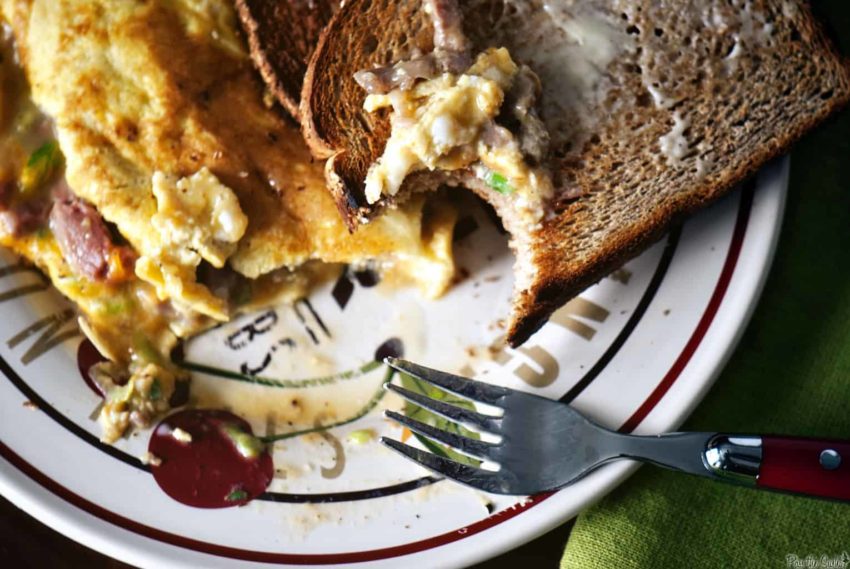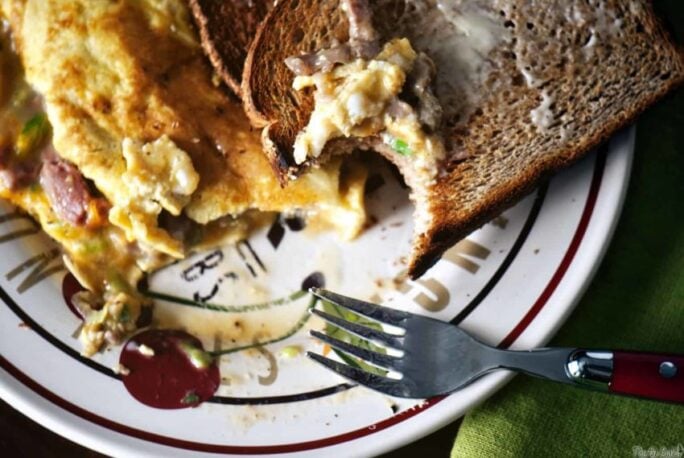 Celebrating Father's Day With Breakfast Or Brunch
The thing about brunch is it's a special meal – the one that only happens every now and then. Breakfast, every day, but brunch, that's a celebration. And that's worth making something a little more exciting than cereal (unless Pop's really loves cereal… Because if that is the case, then do that – I get it!)
Planning Brunch For Father's Day
Check out these 20 beefed up, sauced, and totally kicking version of breakfast classics just waiting to be whipped up this weekend! With ribs, pork, enchiladas, benedict, and even maple bacon pancakes, these meaty recipes are a fun way to show the father figure in your life some love.
There are so many options and you don't have to stick with just one. It is brunch. Time to celebrate Pops! Splurge a little and give him some options. The leftovers will always taste great if you have some.
And to the Dads out there, the step-dads, the father figures and the good men in our lives, thank you. You are appreciated more than you know.
Planning Brunch Ahead Of Time
Word of advice, keep things simple and easy. Sure, brunch is great but not if you have to do a zillion things to get ready for it. So, whenever possible, try to do a bit of prep the day before if possible. It takes the stress out of everything.
In this case, you get more opportunity to spend quality time with Dad for Father's Day!
Now onto the manliest brunch recipes out there
Brunch is always special. So feel to bust these ideas out for any occasion. If you like these recipes, then I have a few more tricks and tips up my sleeve you can check out too.
Father's Day Brunch Recipes
Dad deserves the best! And these recipes are sure to make his day special from the start. From Whole 30 power bowls to bacon-infused doughnuts, we've got options for whatever will make his day!